LINKS:
Gentlemen,
We have ordered California Division Pins to sell to our members. I have attached the artwork for you to view. The pins are 1" and in a cloisonne finish with gold highlights and letters. The price will be $5.00 with the profits going to our Camp project funds account I should have them in about 3 - 4 weeks so stay tuned. Please contact Tom Bolton @ tomsts09@att.net for more information or to order.
In Your Service,
Tom Bolton
Commander SCV Camp 1804
California Division Pins

---
Please visit Dixie Jubilee.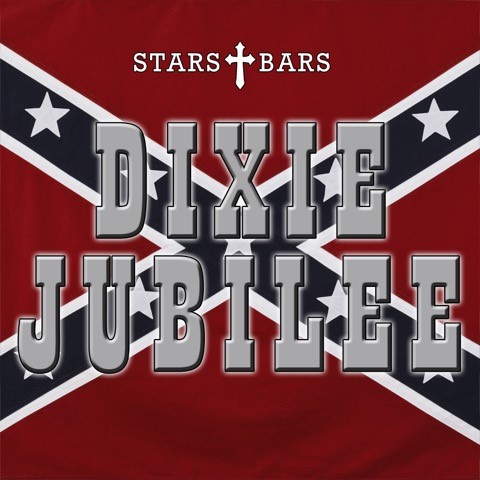 They play and sing Southern Gospel, Bluegrass and Celtic music.
They have recently performed at the SCV Youth Camps in Georgia and Virginia.

---
Confederate Flag Checks Available
Confederate Generals Checks
General Robert E. Lee and General "Stonewall" Jackson, two of the most prominent figures in the Confederate Army.
The South Checks
The dedication of the confederate army, with General Lee at the helm, was a force to be reckoned with from bluffs and mountains to battlefields.

---
Score Sheet For Camp of the Year

---
I signed up Andy, my old Ohio friend, and he is now active in his Ohio camp.
Their camp put together a nice web site http://www.scvohio.org/campchase
Vern Padgett

---
The Autobiography of Joseph Le Conte
Confederate scientist who came west after the war, and went on to become one of the founders of the University of California
---
Here is an invaluable source of historical resource (albeit from a Yankee slant) for y'all.
http://www.sonofthesouth.net/
---
Henry's Western Round-Up
he blog that brings you the latest news about western movies, TV, radio and print! Updated every weekend
--
more often if anything good happens!
---
Two Brothers One North, One South. A Novel By David H. Jones
David H. Jones has given a number of presentations nationwide on the experiences of the Prentiss brothers, the 6th Regiment of Maryland Infantry and the final stage of the Petersburg Campaign in the American Civil War.
During three years of research for "Two Brothers: One North, One South", he ventured into the swamps of Dinwiddie County, Virginia to rediscover the lost location where a pivotal event in the book took place.
---
Gents,
Many of you have found the graves of some of our heroic ancestors of the Confederacy. There is a database that was developed by the SCV Texas Division's George Ballentine, who was one of the first men to recognize the need for a comprehensive searchable database of Confederate Veteran gravesites.
It is being hosted SCV HQ: http://cgr.scv.org/
---
Confederate grave markers from Col. Sherod Hunter Camp 1525 out of Arizona are now available.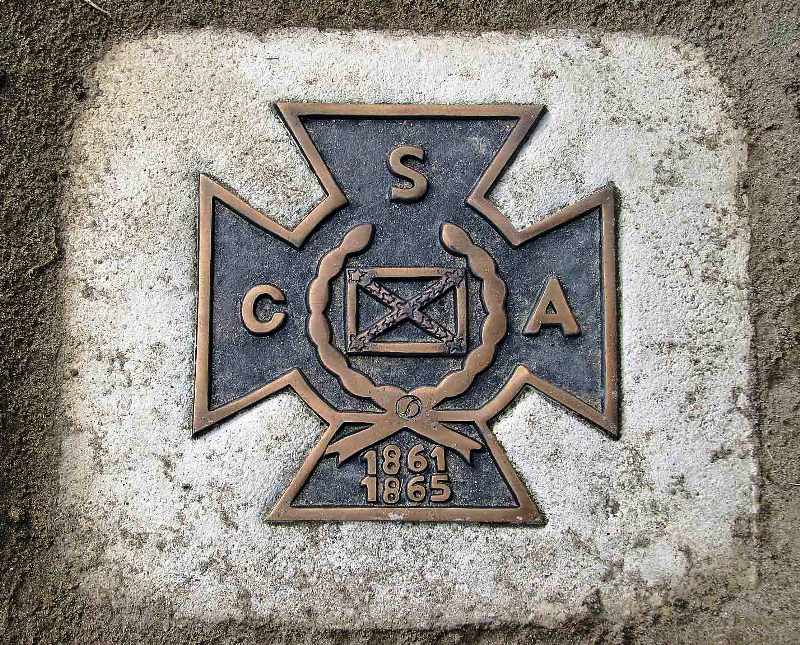 These are really nice looking markers and they have quite a few of them.
The cross is 7 inches square and made of bronze.
The cost is $40.00 for the cross.
Please check with Camp Commander Dan Huskisson or Camp Adjutant Larry Billar about the shipping charges.
These are variable depending on location and quantity.
To order, make the check or money order payable to:
"CAMP 1525, SCV" and mail to:
Robert Perkins,
Adjutant Col. Sherod Hunter Camp 1525
PO Box 2272
Easley, SC 29641
---
Compatriots,
Please visit the official SCV YouTube site at the following url:
http://www.youtube.com/user/SCVORG
---
Jeremy Davis is a fellow SCV Member in Cartersville (Occupied) Georgia who makes Confederate flags. He uses reference books to identify the flag you are looking for and can make an exact replica of it for you.
His prices are very reasonable and the quality outstanding.
Please consider our SCV compatriot for any flag you may need.
SOUTHERN PRIDE FABRICATIONS
(770) 383.8908 (770)855.5890
Southern Pride Flag Company
PO BOX 200154
CARTERSVILLE, GEORGIA 30120
---
American Civil War Association
Civil War Potpourri - Facts About the Civil War
Confederates Buried In California
Confederate Navy and Marine Service Records, 1861-1865
Confederate Veteran Magazine Blog
Dixie Broadcasting
Dixie Outfitters
Confederate Texas and the Reconstruction
Fort Tejon Historical Association
President Jefferson Davis' Home & Library
Sons of Confederate Veterans National Headquarters Blog
Stephen D. Lee Institute
United Daughters of the Confederacy
United Daughters Of The Confederacy California Division
Do you know of a link that may be of interest?
If so, please contact Signals Officer Mike Climo at
mclimo@ca.rr.com
with the details and I will post it here.