CAMP 1208
LOS ANGELES
GENERAL JOHN BELL HOOD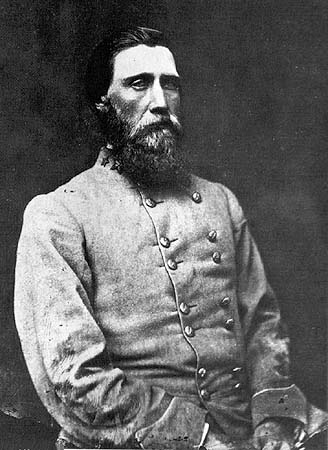 Gents, we met yesterday:
Sons of Confederate Veterans Camp 1208 Los Angeles General John Bell Hood Minutes for Meeting of Saturday 1 pm, 29 August 2015 At home of John Roberts, Whittier

In Attendance: Henry and Sylvia Cardenas; Steven Knowles; John Roberts; Vern and Sandy Padgett; Gideon Lowe; Robert Crook, and Dan Fuson.

Call to Order by Commander John Roberts at 1:09 p.m.

Invocation by Chaplain Dan Fuson.

Salute to Confederate Flag: "I salute the Confederate Flag with affection, reverence and undying devotion to the cause for which it stands" read by Henry Cardenas.

Reading of the Charge to the Sons of Confederate Veterans by Steve Knowles.

Approval of Minutes from last meeting.

Announcement: Annual Meeting in Richmond, Virginia Vern and Sandy represented Camp 1208 at the national reunion. There is an explosion in interest in SCV membership. There was a police presence at the Reunion—and they were guarding us. CiC Kelly Barrow announced Life Memberships would be half price on a surprise announcement day, and asked us to check our e-mail for that day. So far-- no surprise.
Many of our California men received awards at the National Reunion, but some awards were backordered. One of those was a Commendation Medal for Commander John Roberts, and we awarded it to him at this meeting.

LA Civil War Roundtable meets September 15 in Marina Del Rey, Camp 2062 Commander Ted Boyias will talk on General Forrest. We shall send out an announcement with more details soon.

Discussion ensued on the desecration of the Forrest statue in Memphis and the war against American history.

Installation of New Officers: Steven Knowles is our new 2nd Lieutenant Commander; Henry Cardenas is our Sergeant-at-Arms, and Dan Fuson is our acting Chaplain. All three new officers took the oath of office.

Announcement: Compatriot Jeff Towery has 30 years of Confederate Veteran magazines he would like to donate to a good home. He lives in Canyon Country. Contact Adjutant Vern if you are interested.

Adjutant and Treasurer Report by Vern We have 41 members and 3 Associate Members, and one Friend of SCV, Gene Ahearn. Two new names, Michael Baerg of Oregon, and Michael Heiser of Washington appeared on the 14 July roster. All but 10 of our members have renewed, and I'm expecting 3 or 4 new member applications, and one transfer in from Camp 1770 Orange County (renewal from Steve Knowles collected today).

Expenditures since last report: We sent $200 to Ted Boyias, Commander of Ventura SCV Camp 2062, for Forrest Home restoration on 2 June. We have a healthy treasury with $1205 and a stack of yet-to-be-deposited renewal checks. They include $215 earmarked for HQ Heritage Defense. I deposited $525 on 5 June, $480 on 24 July, and $815 on 31 July, most of which was dues payable to HQ, heritage donations, or division dues, and I gave a check for $1615 to Farrell Cooley to hand to the CiC for HQ Heritage Defense at our Richmond Meeting, and sent another $720 to HQ for renewals and Heritage donations. I have yet to deposit the checks received this month.

Introduction of New Members: Compatriots Lowe, Crook, and Fuson shared information about their Confederate roots. Dan Fuson brought a binder with a report on Camp Douglass, the site of the largest mass grave in the Western Hemisphere (5000 or more American soldiers).

Recruiting Distribution of "Civil War in California" brochure, "Answer Back" sheet, and paper application forms.

Old Business Camp Constitution: Compatriot Albertson will share a corrected pdf version with us via electronic telegraph. We have been operating without an approved camp constitution for some 10 years now.
Our donation to the Elmwood Restoration Fund was acknowledged by them with a nice letter.
Donation to Ted Boyias Commander of Ventura SCV and his work on the Forrest Home was discussed. He has sent 52 items to that museum. He needs a pistol holster, McClelland saddle, and help with postage. See the following reports from Commander Ted.

New Business Discussion of creating a Whittier Sons of Union Veterans of the Civil War (SUVCW) Camp. Most but not all of our members qualify. One advantage would be that with such a camp, staffed by our compatriots, we could propose a memorial to Confederate Soldiers in El Monte's Pioneer Park, for example, as a joint proposal from the SCV and the SUVCW.

Discussion of California Confederate history.

Next Meeting: Tentatively to be at Michael's Wright's home in Los Angeles: 330 South Irving Blvd. Directions. I've asked him to host, and to have Professor Jim Stanbery as guest speaker on any topic of his choosing.

Benediction by Dan Fuson.

Adjournment at 2:33 pm.

Program: Confederate History Quiz. We took a 10-question quiz. Steven Knowles was the winner, with 4 out of 10 correct. He won a framed portrait of the Confederate Great Seal.